Released On:
11.16.2005

SRP Set -
SOLD-OUT

Checklist

This product is Sold Out , but please check with a dealer in your area.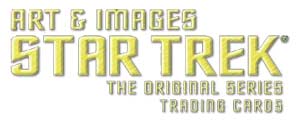 Below are scans of the incredible artwork done by artist Warren Martineck for this series. These cards were available as as bonus to anyone who ordered two cases of
Art & Images of Star Trek: The Original Series Trading Cards.

(Click to See Large View)
Page 1
Page 2
Page 3
Page 4
Page 5
Page 6
Page 7
Page 8
Page 9
Page 10
Page 11
Page 12
Page 13
Page 14
Page 15
Page 16
Page 17
Page 18
Page 19
Page 20
Page 21
Page 22
Page 23
Page 24
Page 25
Page 26
Page 27
Page 28
Page 29
Page 30
Page 31
Page 32