Details
Released:
04.17.2019
Box:
$99.99

Set:
SOLD-OUT
Binder:
SOLD-OUT



| | |
| --- | --- |
| Seth MacFarlane (Capt. Ed Mercer) | Adrianne Palicki (Cmdr. Kelly Grayson) |
| Scott Grimes (Lt. Gordon Malloy) | Peter Macon (Lt. Cmdr. Bortus) |
| Mark Jackson (Isaac) | Penny Johnson Jerald (Dr. Claire Finn) |
| Kelly Hu (Admiral Ozawa) | Rob Lowe (Darulio) |
| Robert Picardo (Ildis Kitan) | Larry Joe Campbell (Ch. Eng. Steve Newton) |
| Dylan Kenin (Krill Captain Haros) | Seth Austin (The Clown) |
| Giorgia Whigham (Lysella) | Robert Knepper (Hamelac) |
| And More! | |
72-Card Base Set:
Detailed Plot Synopsis Cards for all Season One Episodes
BONUS SETS INCLUDE:
8 Bridge Crew Cards
8 Mirror Bridge Crew Parallel Cards
14 Quotable Cards
9 The Orville Ship Cards
9 Tour The Orville Cards
7 Off-Duty Cards
10 Wardrobe Relic Cards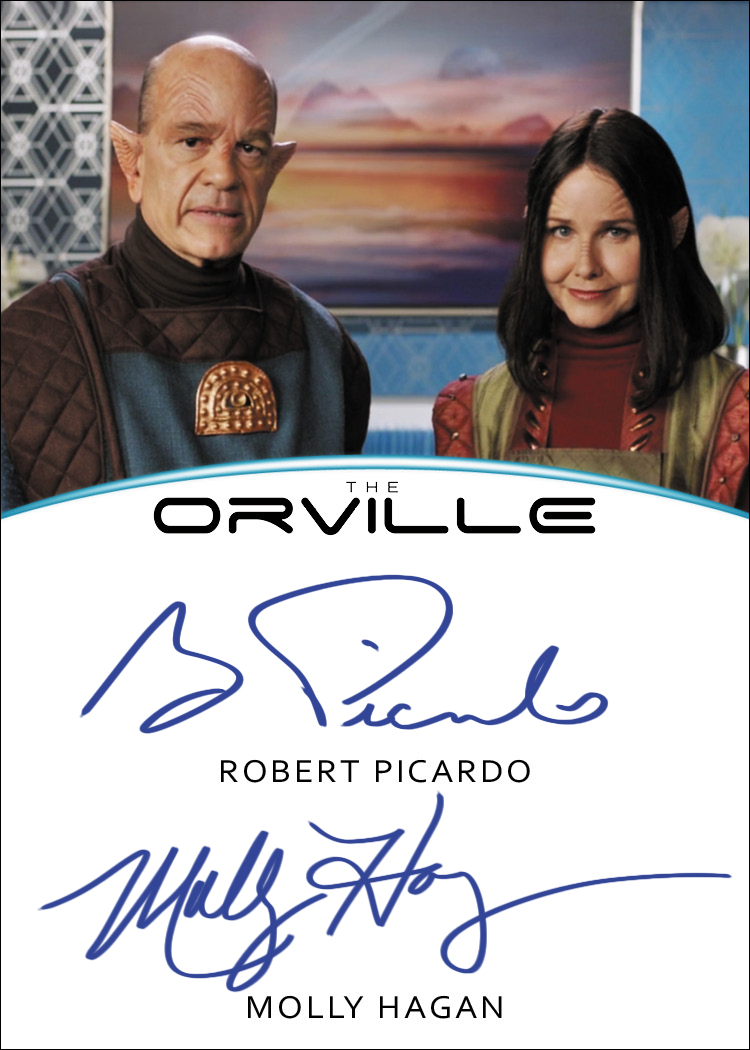 6-CASE INCENTIVE:
Dual Autograph card signed by Alara's Parents
Robert Picardo (Ildis Kitan) &amp Molly Hagan (Drenala Kitan)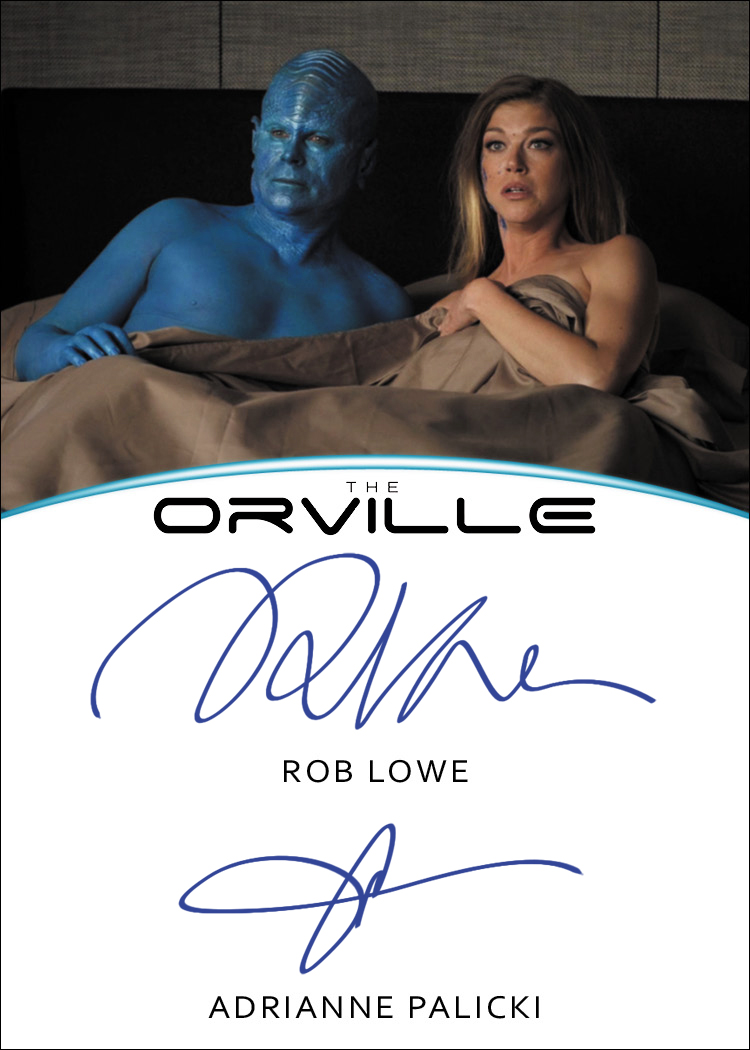 9-CASE INCENTIVE:
Dual Autograph Card signed by
Adrianne Palicki (Kelly Grayson) and Rob Lowe (Darulio)
18-CASE INCENTIVE:
THE ORVILLE Season One Trading Cards Archive Box,
including exclusive BONUSES!

&nbsp &nbsp The Orville TM &amp © 2019 Twentieth Century Fox Film Corporation. All Rights Reserved.