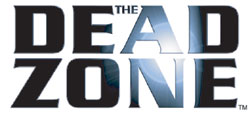 SEASONS ONE & TWO TRADING CARDS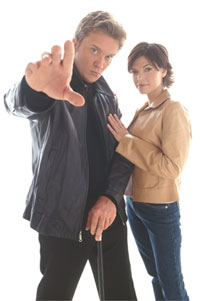 Based on the characters and story from the best-selling novel by Stephen King,
The Dead Zone
is a unique psychological thriller that combines a rich mix of action, romance, the paranormal, and a continuing quest for justice.
Johnny Smith (Anthony Michael Hall) once led an idyllic small-town life until the day his life was interrupted by a near-fatal car crash that left him in a deep coma for six years.
It's been three years since Johnny regained consciousness and discovered that life as he once knew it has completely changed forever. His mother has long since passed away, Sarah his former fiancée, has married someone else - and he has a son who doesn't know him. Even Johnny is no longer the same person he once was: he now possesses amazing psychic powers which allow him to see into the past and future through visions triggered by touch.
Rittenhouse Archives is pleased to bring collectors the first series of trading cards for this unique psychological thriller hit TV show. The Dead Zone: Seasons 1 & 2 Trading Cards is a 100-card set that covers the first 32 episodes. Each episode is detailed on three cards featuring complete plot synopses and more than 300 different photos.
Each box of The Dead Zone: Seasons 1 & 2 Trading Cards will contain two autograph cards and the signers for this series couldn't be bigger! Signers include series stars Anthony Michael Hall (Johnny Smith), Kristen Dalton (Dana Bright), Sean Patrick Flanery (Greg Stillson) and John L. Adams (Bruce Lewis), as well as special guest stars Ally Sheedy, James Handy, John Kapelos and many more key actors.
Also randomly inserted into boxes of the The Dead Zone: Seasons 1&2 Trading Cards will be several additional bonus sets, including 32 Behind-The-Scenes cards (1 per episode), 9 Stars of the Zone cards, and 4 Casting Call cards numbered to 600 apiece. There will also be a bonus case topper card printed on plastic featuring the ensemble cast of the show.
Each box of The Dead Zone: Seasons 1&2 Trading Cards will contain 40 packs with a suggested retail price of $2.00 per pack and $80.00 per box. Fans and collectors will also be able to store their collections in a custom designed collector's album, which will retail for $39.99, and contain an exclusive autograph card signed by Rick Tae as Dr. Tran in the show's original pilot episode.