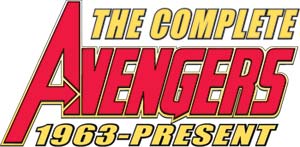 This fall Rittenhouse Archives presents the first ever trading card set to focus entirely on the marvel comic book series, The Avengers. This 81-card set will focus on the major events of the Avengers comics starting at the begining in 1963 and leading up to the present day with a tie-in to latest story line "Civil War".
Each box of this ground-breaking series will contain ONE hand-drawn and colored Sketch Card, a first for any trading card series! So far we have lined-up more than 40 artists. Artists include: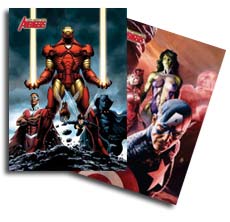 The number of chase subsets include:
9 Greatest Enemies (1:10 packs) - Featuring all-new artwork of the Avengers greatest foes by John Czop.
18 Earth's Mightiest Heroes (1:20 packs) - Spotlighting some of the fantastic covers done by today's top artists in a stunning foil treatment.
9 Legendary Heroes (1:40 packs) - The Avengers legendary heroes and founders.
Stan Lee Sketch Card - Limited to only 100 cards and hand-drawn by the man himself Stan Lee will be randomly inserted into the packs.
For every 2 cases purchased, you will received an "Cut Archive Card", another industry first. Each card will feature a piece of one of the first 10 issues of The Avengers comic.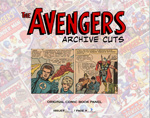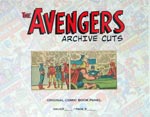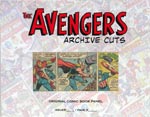 For every 6 cases purchased, you will receive an one-of-a-kind hand-drawn and colored sketch card by artist Cat Staggs on an oversize 5"x7" sketch board.

Fans and collectors will also be able to store their collection in a custom designed collector's album which contains an exclusive autograph card signed by Roy Thomas who wrote for over 70 issues of the Avengers and an exclusive promo card.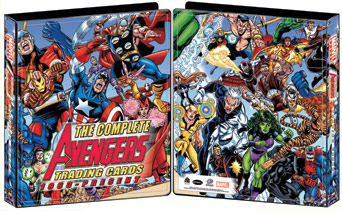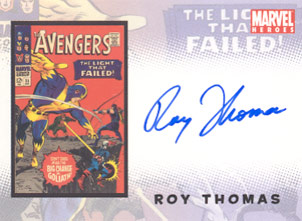 MARVEL, Marvel Heroes, The Avengers: TM & © 1963-2006 Marvel Characters, Inc.