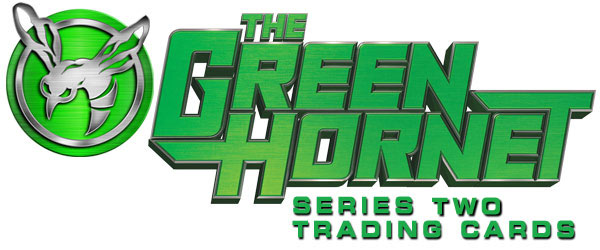 Rittenhouse Archives is pleased to announce our second edition of The Green Hornet trading cards, based on the new 3-D movie starring Seth Rogen as Britt Reid/The Green Hornet and Jay Chou as Kato! Only 500 Limited Edition Sets Produced!
(All orders for Green Hornet Series 2 are subject to allocation, based on total orders received and based on order history for Green Hornet Series 1 Trading Cards.)
Series 2 includes 5 all-new costume relic cards, with materials worn by:
Seth Rogen (the Green Hornet) and another card as Britt Reid)
Seth Rogen (Britt Reid)
Edward James Olmos (Mike Axeford)
David Harbor (D.A. Scanlon)
Christoph Waltz (Chudnofsky)





With every 3 sets ordered, you will receive a FREE Seth Rogen (Green Hornet) autograph card.