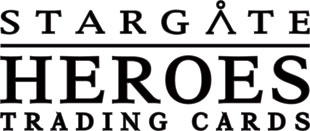 For the first-time ever, the various realms of Stargate - Stargate SG-1, Stargate Atlantis and the all-new Stargate Universe - come together in one awesome collection! The base set will focus on the heroic men and women of the past Stargate TV programs, including Jack O'Neill, Samantha Carter, Daniel Jackson, Teal'c, Cameron Mitchell, John Sheppard, Rodney McKay, Teyla Emmagan, Ronon Dex and others!
Each 24 pack box will contain 3 Autograph Cards and 2 Costume Cards. Signers included so far are:
David Hewlett as Dr. Rodney McKay (Atlantis)
Amanda Tapping as Major Carter (Atlantis)
Robert Picardo as Richard Woolsey (Atlantis)
Rainbow Sun Francks as Lt. Aiden Ford (Atlantis)
Jason Momoa as Ronon Dex (Atlantis)
Patrick Sabongui as Kanaan (Atlantis)
Dylan Neal as Dave (Atlantis)
Kyra Zagorsky as Ara (Atlantis)
Megan Leitch as Captain Helia (Atlantis)
Adrian Hein as Replicator (Atlantis)
Michelle Morgan as F.R.A.N (Atlantis)
Jaime Ray Newman as Lt. Laura Cadman (Atlantis)
Bill Nye as (himself) (Atlantis)
Dawn Olivieri as Neeva (Atlantis)
Tyler McClendon as Kenny Wraith (Atlantis)
Chuck Campbell as Chuck (Atlantis)
Kirby Morrow as Captain Dave Kleinman (Atlantis)
Beau Bridges as Major General Hank Landry (SG-1)
John Nobel as Meurik (SG-1)
Adrian Holmes as Detective Ryan (SG-1)
Don Stark as Sol (SG-1)
John Novak as Colonel William Ronson (SG-1)
Joshua Malina as Cicero (SG-1)
Patrick Currie as Fifth (SG-1)
This collection will feature single and dual costume cards, as well as 2 autographed costumed cards (Amanda Tapping and Beau Bridges)! Relic cards will include screen-worn materials by an amazing selection of cast and key guest stars including:
Samantha Carter from "Unending"
Samantha Carter from "Unending"
Samantha Carter from "Bounty"
Samantha Carter from "Smoke and Mirrors"
Vala Mal Doran from "Momento Mori"
Vala Mal Doran from "Momento Mori"
Vala Mal Doran from "Momento Mori"
Cameron Mitchell from "Bounty"
Baal from "Stronghold"
Teal'c from "Uninvited"
Teal'c from "Talion"
Teal'c from "Ark of Truth"
Zombie Pilot from "Other Side"
Teyla from "Suspision"
Teyla from "Duet"
Ford from "Runner"
Sheppard from "Epiphany"
Sheppard from "Aurora"
Ronon from "Various Episodes"
The excitement continues in the chase sets:
• Stargate Atlantis Season 5 (1:4 packs)

20-card set covering the final season of Stargate Atlantis.

• Stargate Continuum (1:8 packs)

18-card set covering the second Direct-to-DVD Stargate SG-1 Movie "Continuum"!

• Stargate in Motion (1:12 packs)

9-card All-New Lenticular set.

• Stargate Universe (1:24 packs)

9-card set previewing the newest Stargate show, Stargate Universe
Each case comes with one of two individually numbered "artifex" cards featuring the artwork of
Steve Anderson
.
For every 3-case purchased, you will receive an autograph card signed by Michael Shanks as Daniel Jackson.
For every 6-case purchased, you will receive an exclusive prop card containing a piece of an actual Stargate used in Stargate SG-1!
For every 12 cases purchased, you will receive a Stargate Heroes Archive Box!
A new official Stargate Heroes Collector's Album will also be available, and each album will come with an exclusive P3 promo card.