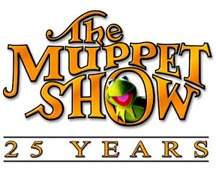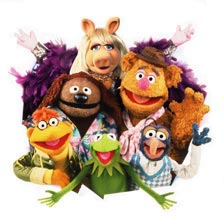 From 1976 to 1981 parents and children alike could be found every week watching Jim Henson's The Muppet Show. This magical 'variety show' was broadcast in more than 100 countries with an adult-friendly themes and guest.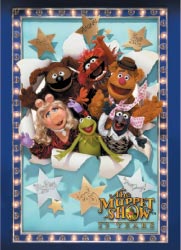 The Muppet Show's half-hour episodes showed the "Muppet Theater's" onstage and behind-the-scenes look at the theater's productions. In addition to the regular cast of characters like the egotistical Miss Piggy, personable Kermit the Frog and wanna-be comedian Fozzie bear, the show boasted weekly guest appearances by some of the 1970s hottest stars, including Steve Martin, Bob Hope, Brooke Sheilds, Julie Andrews, Sylvester Stallone, Mark Hamill and George Burns.
Now twenty-five years later Rittenhouse Archives wants you to relive those memorable childhoold memories in our The Muppet Show 25th Anniversary Trading Cards. This limited edition 25-card set features all of your favorite muppet characters including Kermit the Frog, Miss Piggy, Gonzo, Fozzie Bear, Dr. Bunsen Honeydew and Beaker, Statler and Waldorf and who could forget Animal.