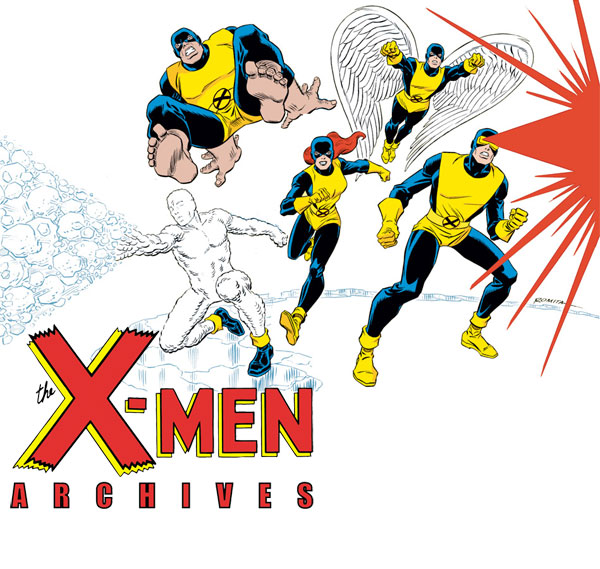 Each box of this set will feature 1 Hand-Drawn, Color Sketch Card from over 75 different artists. Below is a list of artists who have agreed to participate in this trading card set so far.
Rounding out the chase cards are several exciting sets including :

• 9-Card Nemesis Set (1:8 packs)
• 9-Card Ready for Action Set (1:12 packs)
• 9-Card Legendary Heroes Set (1:24 packs)

For every three cases purchased you will receive a unique sketch card created in mixed art medium by Andy Price.
For every six cases purchased you will receive a sketch card drawn by either Renae DeLiz or Tom Palmer!
For every 15 cases purchased you will receive an X-Men Archives Archive Box containing a random assortment of sketch cards.
Fans and collectors will also be able to store their collection in a custom designed collector's album which contains an exclusive promo card.


MARVEL, all related characters: TM & © 2009 Marvel Entertainment, Inc. and its subsidiaries.
Licensed by Marvel Characters B.V. www.marvel.com.
All rights reserved. Super Hero(es) is a co-owned registered trademark.