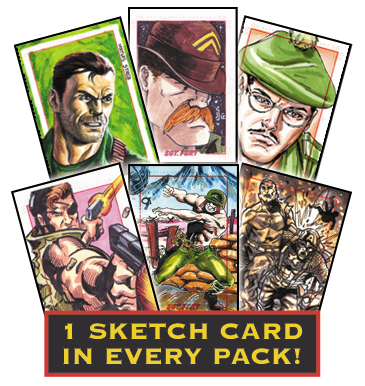 Participating Sketch Artists

30-Card Base Set featuring images from the early years (1960's) of Marvel's Sgt. Fury comic books. Plus a 9-card Character Set depicting Nick Fury and the rest of The Howling Commandos!
1 Sketch card, 3 Base cards and 1 Character card per pack.
2-Box Incentive:
Exclusive Painted
Sketch Card
by Mick or Matt Glebe!

4-Box Incentive:
Exclusive Water-Color
Sketch Card
by Mark Texeira!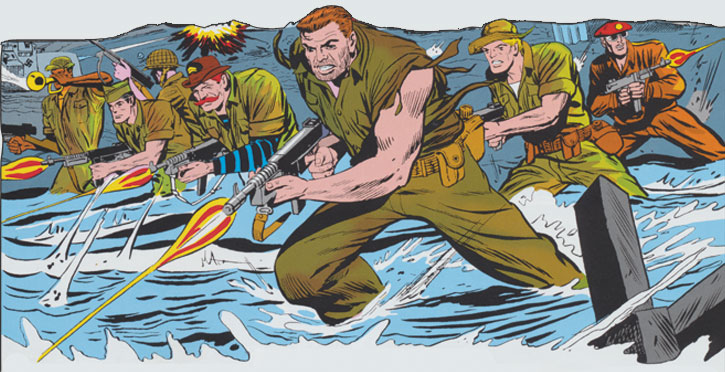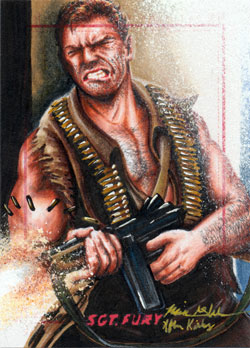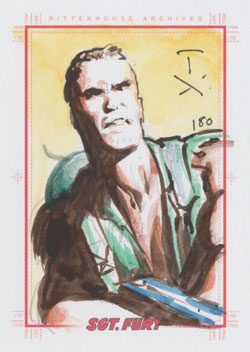 © MARVEL
(Checklist subject to change without notice)
Irma Ahmed
Lui Antonio
Darryl Banks
Newton Barbosa
Denver Brubaker
Thanh Bui
Jomar Bulda
Daniel Campos
Adriano Carreon
Darren Chandler
Francois Chartier
Adam Cleveland
Roy Cover
Alcione da Silva
Mauricio Dia
Mark Dos Santos
Keith Dotson
Marcelo Ferreira
Joshua Flower
Charles George
Michael Glover


Jason Godwin
Javier Gonzalez
Ken Gordon
Rich Hennemann
Noval Hernawan
John Jackman
Kris Justice
Elfie Lebouleux
James Linares
Marlo Lodrigueza
Alfrado Lopez Jr.
William Mancuso
Warren Martineck
Jim Mehsling
Jennifer Mercer
Rich Molinelli
Randy Monces
Buddy Prince
William Reyes
Ian Yoshio Roberts
Tone Rodriquez


Mike Rooth
Fernando Scheidt
Tony Scott
Dave Sharpe
Alberto Silva
Wendell Rubio Silva
Cal Slayton
Luke Smarto
Johndell Snead
Jamie Snell
Jason Sobol
Joe St.Pierre
Michael Sta.Maira
Matias Strebb
Arley Tucker
Kevin West
Shawn Yap