Delay in processing orders and requests
Customers placing new orders for in-stock items and requests for free promo cards may experience a delay in processing and shipping time. We thank you for your patience and encourage everyone to stay safe and be healthy.
Details
Released:
07.24.2019
Set:
SOLD-OUT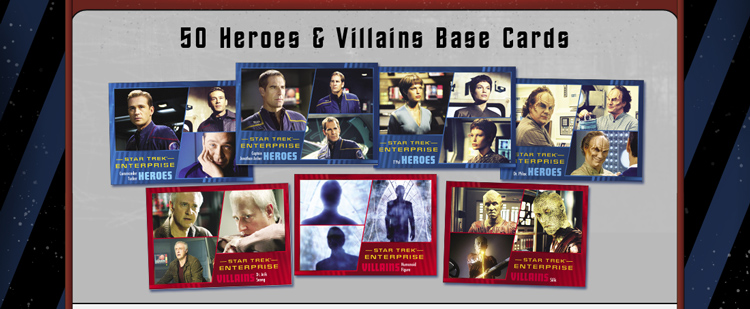 Autograph Costume Cards signed by Connor Trinneer, Dominic Keating,
John Billingsley and Anthony Montgomery




Artists include: Warren Martineck, Louise Draper, Javier Gonzalez, Kevin Graham,
Charles Hall, Roy Cover, Carlos Cabalerio and others

TM &amp © 2019 CBS Studios Inc. STAR TREK and related marks and logos are trademarks of CBS Studios Inc. All Rights Reserved.